Meet Our Team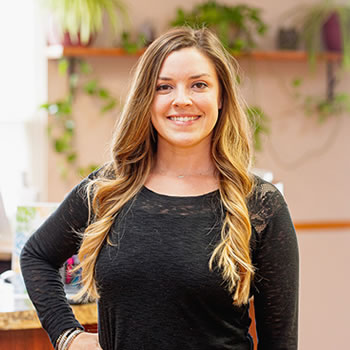 Rebecca "Becca" Reese, Chiropractic Assistant
Becca is a Chiropractic Assistant here at Stillpoint Family Chiropractic. Becca came to work for Dr. Pennella in October of 2021, after spending the past 10+ years in the retail and hospitality industries. Becca and her boyfriend moved to Indy in September of 2021 with their 4 crazy dogs, and found themselves right at home almost immediately! They are passionate about staying active and living clean! Becca enjoys spending time outside with her dogs, hiking, fishing, going out for concerts and sushi, and doing yoga. It did not take long for her to realize just how perfect this position is for her! She has a passion for helping people and is honored to be the first and last smiling face you see when you come to see Dr. P. Becca is looking forward to meeting you someday!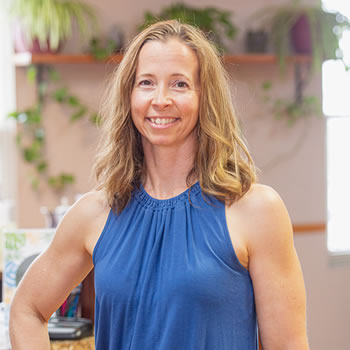 Jennifer "Jen" Dowty, Certified Massage Therapist
Jen has a real passion for massage therapy and holistic wellness. She specializes in Swedish, deep tissue, trigger point therapy, sports and myofascial massage. Combining these different techniques makes for a relaxing, yet effective massage in relieving tight muscles from everyday use or injuries from overuse. She customizes her massages to fit the client's individual needs, and has a very caring, professional presence.
Jen takes an informed and evidence-based approach with her practice to ensure that her treatments are well rounded and functional for each client. Her approach to treatment involves a full intake assessment to identify any conditions so that she is better able to treat her clients and focus on their specific and individual needs. Jen focuses on the prevention, rehabilitation and maintenance of those conditions and injuries as well as the relaxation and education of her clients.
Jen enhances the well being of her clients through safe, qualitative and caring therapeutic touch.

Want to Learn More?
To learn more about how our team may be able to help you reach your potential, please call the office at (317) 863-0365
CONTACT US
---
Stillpoint Family Chiropractic | (317) 863-0365