Meet Our Team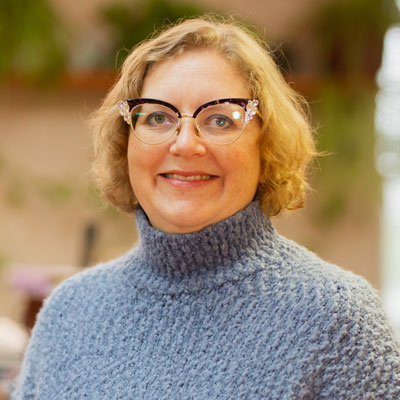 Diana Ingemanson
Meet our resident Ortho-Bionomist, Diana Ingemanson. She is an Indiana certified massage therapist with 7 years of experience in the field. What is Ortho-Bionomy and how is it different and why would you choose it? It literally means right application – laws of life, it is a gentle, non-invasive, based on osteopathy form of bodywork. Every session starts with what you walk in with that day to address, you are encouraged to wear comfortable clothing to allow for complete range of motion. Many clients she's worked with come to relieve stress or pain or patterns that no longer serve them often finding longer lasting relief.
The Discover Ortho-Bionomy website says it best. Sometimes the body's natural ability to remain balanced is short-circuited by stress, injury, accident, improper posture, emotional experiences or by overtaxing the body's limits. When the body is out of balance, it adapts as well as it can, but in the process it may create patterns of even greater stress. The simplicity of Ortho-Bionomy means the practitioner and client may work together to re-educate dysfunctional patterns and restore normal functioning.
Whether looking for relief from specific discomfort or a safe and effective way to ease stress and promote relaxation, Ortho-Bionomy can be very beneficial. And it can work in conjunction with other healing systems. It is not a substitute for appropriate medical care, nutrition or exercise.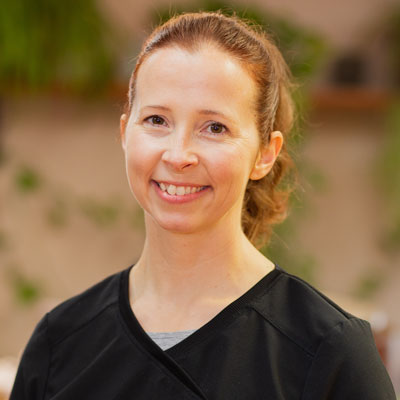 Jennifer "Jen" Dowty, Certified Massage Therapist
Jen has a real passion for massage therapy and holistic wellness. She specializes in Swedish, deep tissue, trigger point therapy, sports and myofascial massage. Combining these different techniques makes for a relaxing, yet effective massage in relieving tight muscles from every day use or injuries from overuse. She customizes her massages to fit the client's individual needs, and has a very caring, professional presence.
Jen takes an informed and evidence based approach with her practice to ensure that her treatments are well rounded and functional for each client. Her approach to treatment involves a full intake assessment to identify any conditions so that she is better able to treat her clients and focus on their specific and individual needs. Jen focuses on the prevention, rehabilitation and maintenance of those conditions and injuries as well as the relaxation and education of her clients.
Jen enhances the well being of her clients through safe, qualitative and caring therapeutic touch.


Want to Learn More?
To learn more about how our team may be able to help you reach your potential, please call the office at (317) 863-0365
CONTACT US
---
Stillpoint Family Chiropractic | (317) 863-0365